Spring Conference 2019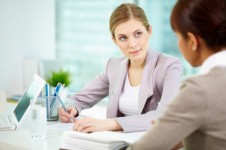 April 25, 2019
7:00 AM to 3:00 PM
Add to Calendar
IMMI Conference Center
18881 IMMI Way
Westfield, IN 46074
Directions
We would like to invite you to attend the 2019 Spring APIC Indiana Conference on Friday, April 26, 2019, at the IMMI Conference Center in Westfield, IN. The usual registration fee applies for Friday's conference (please see registration form). APIC IN has also partnered with Moore Restoration & Advanced Services, Inc., and the Indiana State Department of Health to present a FREE Pre-Conference on Thursday, April 25, 2019, at the same location. Please pre-register for the time(s) that you will attend. Meals will be provided for each day as indicated on the registration form.If you have questions related to the program or registration please contact Lori Getts, APIC IN Treasurer, at lori.getts@parkview.comor,Rhonda Blevins, Program Co-Chair, at rhonda.blevins@parkview.com.
Location: Immi Conference Center; 18880 N East St. Westfield IN 46074
Hotel Information:
A limited number of rooms are available for reservation for the night of April 24, and/or 25 at:
Hampton Inn and Suites
17400 Wheeler Rd
Westfield, IN 46074
(2.5 miles to conference center)
Call 317-763-1900, Group APIC, or
register online at this link:
https://secure3.hilton.com/en_US/hp/reservation/book.htm?inputModule=HOTEL&ctyhocn=INDWEHX&spec_plan=CHHapc&arrival=20190424&departure=20190426&cid=OM,WW,HILTONLINK,EN,DirectLink&fromId=HILTONLINKDIRECT
Online group code: APC
Room cost is $119.00 plus taxes for either a king or 2 queen, nonsmoking room
Reservations must be made byApril 3 to receive discounted rate.
PRESENTATIONS
Documents