APIC Indiana Fall Conference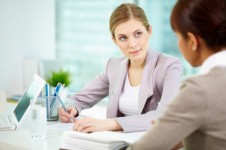 October 13, 2017
7:30 AM to 4:00 PM
Add to Calendar
Indianapolis Marriott North
3645 River Crossing Parkway

Directions
Targeted Audience: Infection preventionists, infection prevention staff, nurse managers, staff nurses, public health officials, and other healthcare professionals and healthcare providers concerned with infection prevention and control.
Click here for Registration and Agenda.
Book your group rate at the Indianapolis Marriott North Hotel Here
One of the topics will be on NHSN SSI data! See message below:
The program committee received several requests for more NHSN training. The NHSN was contacted and they do not usually send speakers, however they suggested that we should choose one of the training sessions and replay it on the overhead and they would have an NHSN speaker on the phone at the end to answer any questions that may have come up in practice. We will be replaying the NHSN SSI surveillance portion of the spring NHSN training at the APIC IN fall conference and Victoria Russo who was the presenter this spring will be on the phone to answer questions. She has requested that we put our questions in writing so that she can review them and use time more wisely since she will only have about 20 minutes to answer questions. Please send your NHSN SSI questions to Anna Roe at roeanm@sjrmc.com by the date of October 6th and I will get those to Victoria.
Thanks
Presentations:
Presented by Paul Alper, BA
Presented by John LaRochelle and Christian Manchester